2015 Duke Forest Photo Contest
Celebrate the life and beauty of the Duke Forest by submitting your photos to the 4th annual Duke Forest Photo Contest. Winning submissions will be printed on 18" X 24" poster board and displayed at the Duke Forest's Annual Gathering on November 12th. Winning photos may also be displayed on the Duke Forest Facebook page and in Duke Forest publications. The photographer's first and last name will always be provided in any presentation of a winning photo.
*This contest is open to everyone except Duke Forest staff members.
To Enter:
Pick up to three of your favorite photos taken in the Duke Forest; they can be plants, animals, people, scenery, cultural resources, etc.
Name your photo files with your last name and first name and save them as jpegs (e.g. Washington_George.jpg).
Send your photos in a single email to dukeforest@duke.edu by attaching individual files to the email, each at the highest resolution possible. In the body of the email please include your name and a title for each photo.
Deadline for submission: Friday, October 30th
———————————————
2014 Duke Forest Photo Contest
This year's decision was a tough one!!!  We had to choose from over 50 amazing photographs taken on the Duke Forest.  Look for next year's contest to be advertised in October, but please feel free to email you photographs to us throughout the year.  We are always in need of great photos to showcase the beauty of the Duke Forest!
Happy snapping!!!
WINNERS
Matthew Cicanese
Home for a Harvest Man
Ian Markham
Box Turtle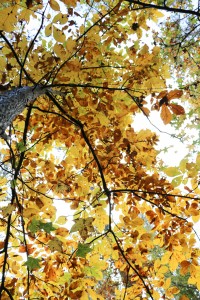 Amanda Shaver
Through the Trees