DUKE FOREST PHOTO CONTEST IS NOW OPEN FOR SUBMISSIONS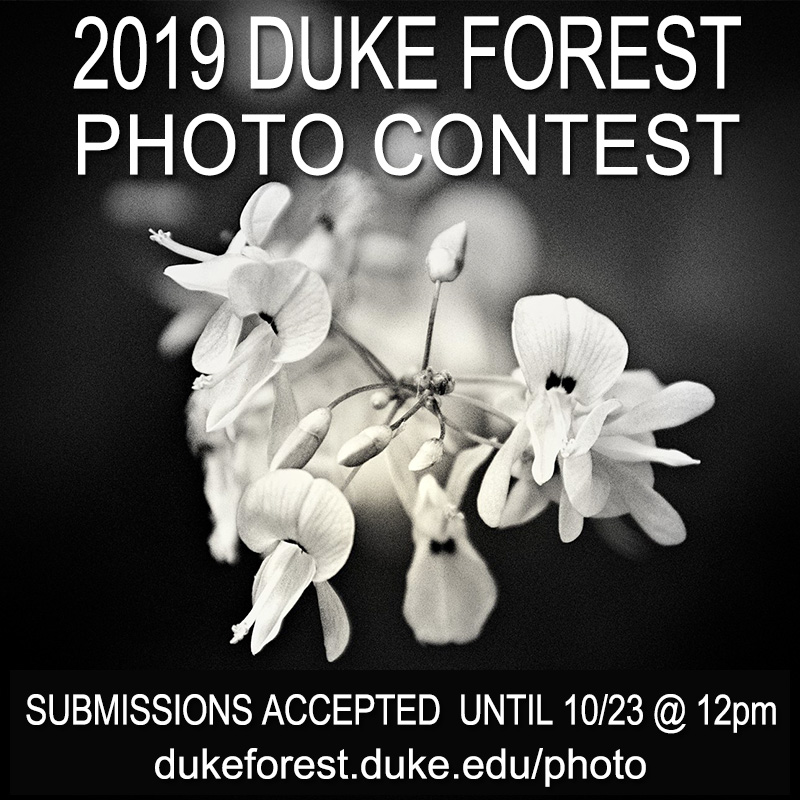 One of the highlights of the Annual Gathering is the revealing of the winners of our Annual Duke Forest Photography Contest. This is the official announcement that the Photo Contest has begun and we are taking submissions! What makes Duke Forest special to you?  What images of yours express the essence of the Duke Forest? We want to see the Forest through your eyes!
Send us your best shots to be considered for this year's Duke Forest Photo Contest. Winning submissions will be displayed at our Annual Gathering and may be displayed on Duke Forest's social media, marketing, and publications. To be considered, please read the rules and submit up to 3 photos through the form on our website by October 23rd.