UPDATE 2/8/22: Please report observations of this species on the iNaturalist app, and do not attempt to remove this plant yourself (there is an iNaturalist project for our four-county area, please join it). Additionally, here is a Wake County-specific infosheet that members of the Ficaria Task Force created.
---
Fig Buttercup, also known as lesser celandine, is a non-native invasive plant introduced from Europe. Don't let the showy yellow flowers fool you, this plant can cause serious problems, making it one of Duke Forest's LEAST WANTED species!
Fig Buttercup was introduced as an ornamental (because we all love pretty flowers); however, once established, this riparian herb creates thick dense mats that outcompete native vegetation. Spring ephemeral plants and their beautiful flowers are particularly vulnerable to being crowded-out by Fig Buttercup because they compete for both physical and temporal growing space.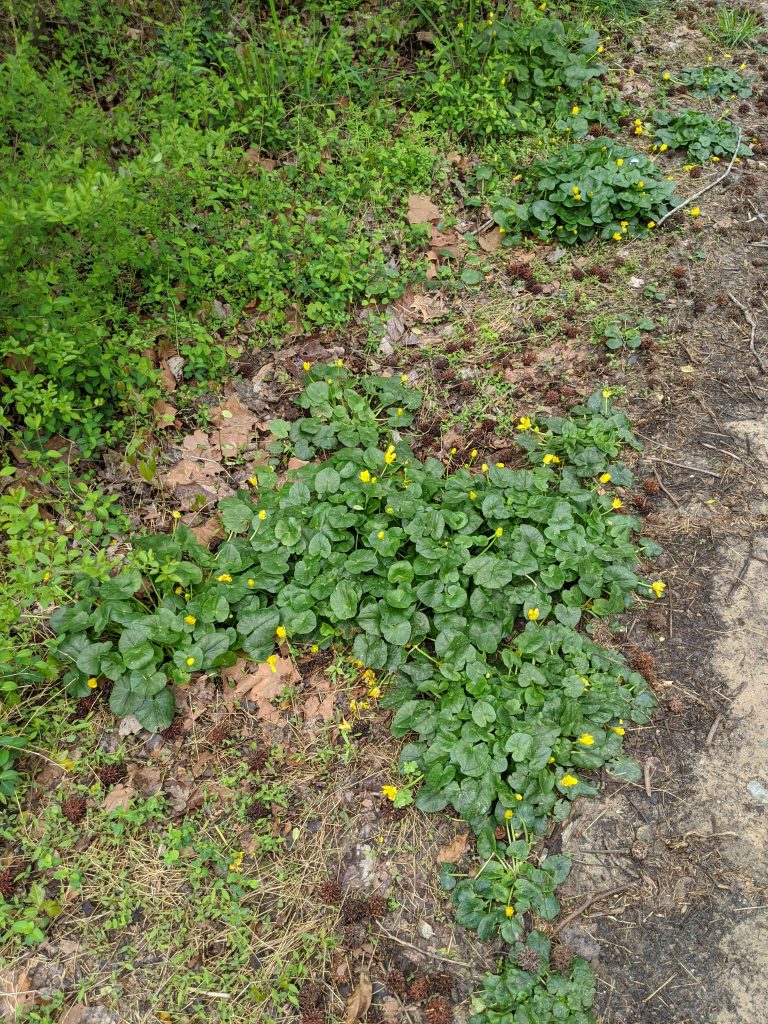 A dedicated group of naturalists and scientists have been working diligently all spring to remove Fig Buttercup from state, county, and university natural lands, as well as city parks and private land, including the Duke Forest. Recently, ecologist Julie Tuttle has coordinated an effort to increase awareness of the rapid spread of fig buttercup through mapping, and to encourage eradication efforts on natural lands throughout the New Hope Creek and Eno River watersheds.
Fig Buttercup… a "horribly destructive invasive plant".
Dr. Tuttle describes Fig Buttercup as a "horribly destructive invasive plant" and organized the collaborative mapping and removal effort because, in her words, "Ficaria verna has spread well into several of our important natural areas and is expanding downslope and downstream by leaps and bounds. The window when the plant is above ground is VERY short each year [roughly February through early April], and each year it will spread to new, not necessarily adjacent locations; it's very consequential to wait yet another year to take widespread, coordinated action."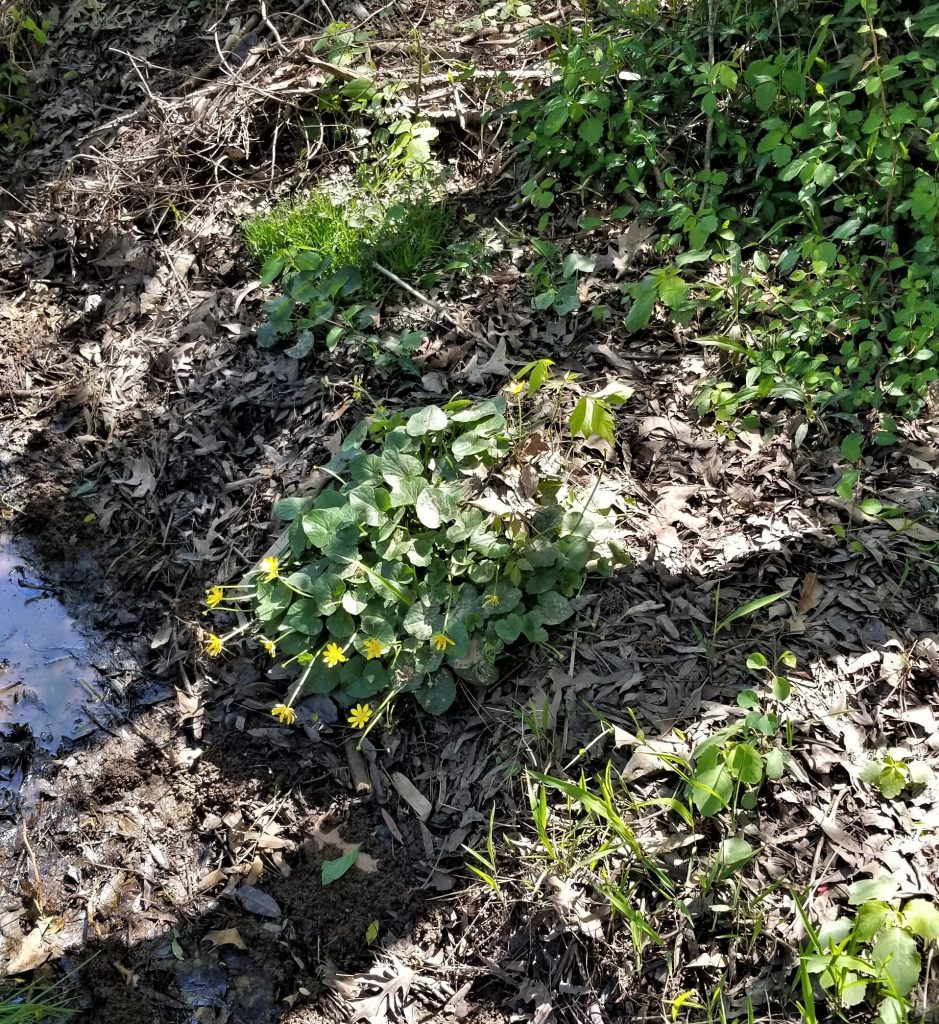 Fig Buttercup is a high-priority species on the Duke Forest. Duke Forest staff have been working with Julie to support the volunteer effort and are dedicated to treating Fig Buttercup patches along the Al Buehler Trail, New Hope Creek, and any new populations that are discovered by these volunteer efforts. Duke Forest staff are hopeful that with continued support from volunteers and the focused effort on mapping and removal, Fig Buttercup can be controlled on the Duke Forest.
You can help with the mapping effort by recording plant locations.
If you are interested in getting involved, visit the North Carolina Invasive Plant Council's website and fact sheet to learn more about Fig Buttercup. You can help with the mapping effort by recording plant locations using iNaturalist or EDDMapS.
And if you have Fig Buttercup growing in your yard, Julie and the volunteers have created a wonderful video tutorial to teach you how to remove it. We hope you feel empowered to root out this invasive species.