Join a dedicated team of volunteers helping us monitor and protect the Duke Forest in this inaugural year of the Forest Stewards Program!
Purpose: The Forest Stewards Program is designed to provide critical capacity to our small staff here at the Office of the Duke Forest, allowing us to better protect and steward this dynamic 7,100-acre land base. Forest Stewards are volunteers who commit with a teammate to walking a designated hiking route twice per month, monitoring and tracking conditions on-the-ground, and reporting what they find to Duke Forest staff. Forest Stewards strengthen our work to ensure the long-term sustainability of the Duke Forest as an asset for research, teaching, and community outreach.
Impact: Forest Stewards assist our staff by identifying and reporting management and stewardship needs found during periodic visits to the Forest. A visit might include taking note of maintenance needs along a forest road, identifying an emerging unauthorized/social trail, or bringing notable flora and fauna to our attention. Forest Stewards also provide an important ambassador-like presence in the Forest and engage with other recreational visitors. In our 2020 Recreational Impact Statement, Duke Forest staff documented significant negative impacts to the Forest caused by unauthorized recreational activities. Since then, we have been working hard to monitor and ameliorate these impacts to protect the ecology and the teaching and research potential of the Duke Forest. We now need a dedicated team of volunteers to assist us in this work – to promote positive recreational use as well as steward the well-being of the Forest into the future.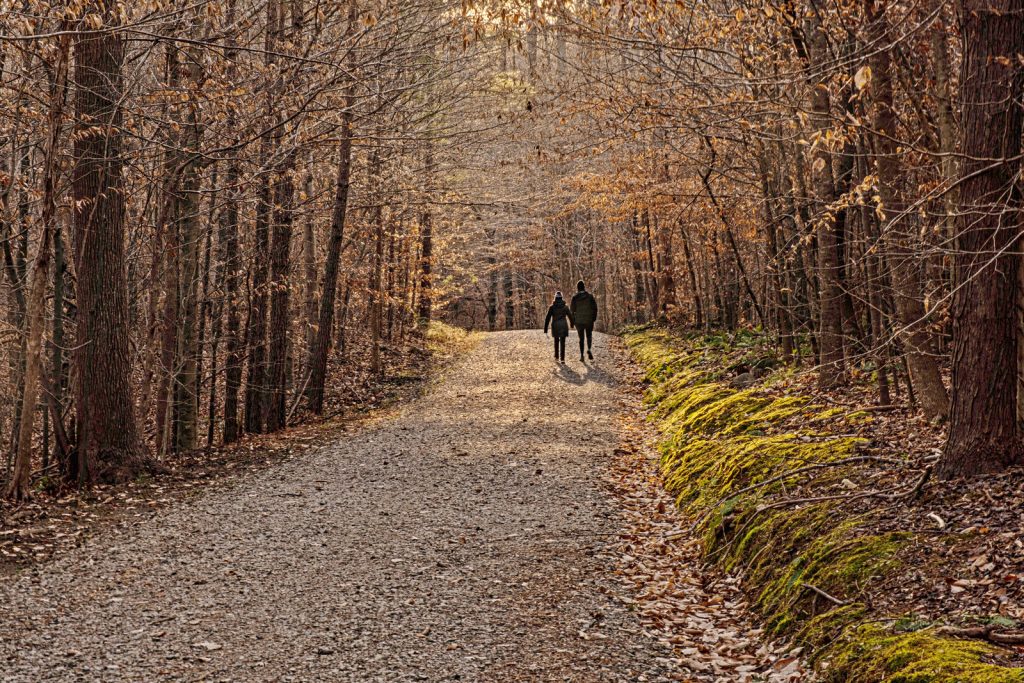 Time Commitment: Applicants in a team of two commit to the program for 6 months (from July to January). Once accepted, Forest Stewards walk an assigned route with their teammate at least twice per month (aiming for every other week if possible). Monitoring visits typically take 1.5-2 hours, including submitting data about observations and maintenance needs via Monitoring Report Forms. Please note: timing is subject to your individual hiking speed, the length of your assigned Forest Steward Route, and the issues observed during a particular visit.
2022 Season Schedule
early June – Volunteer applications open
week of June 27 – Applications close and applicants are notified of acceptance
July 11, 6-8pm – Required Orientation Training (held virtually on Zoom)
July 12 to 17 – Volunteer Teams perform a "first visit" to their assigned Forest Stewards Route. Volunteers should be sure plan a time with their teammate to visit their Route during the week or weekend before the Follow Up Meeting on July 18.
July 18, 6-8pm – Required Follow-up Meeting (held virtually on Zoom)
July 19 and 20 – Duke Forest Staff office hours, for volunteer uniform pick-up
July 2022 to January 2023 – Forest Stewards conduct monitoring visits twice each month (preferably every other week)
Sept to Dec – Hours shift due to Duke Forest Deer Management Program schedule (DF Staff will be in touch with more information)
Jan 31, 2023 – Forest Stewards season concludes
Training: All participants must attend the virtual trainings. The 2022 Virtual Trainings will take place on Zoom on Monday, July 11 from 6-8pm and Monday, July 18 from 6-8pm
Please note that the second training was previously listed incorrectly here and in our email as July 20.
Please fill out the application linked below by end of day on June 27, 2022 to indicate your desire to volunteer as a Forest Steward. This is an application and does not guarantee inclusion in the program. We will contact you if we require additional information or to provide additional program details. Please also note the following important points:
In order to apply, all applicants are required to apply with a partner/teammate. Prior to filling out an application, you and your teammate must mutually agree to be paired with one another if accepted into the Forest Stewards program. Each person must then fill out a separate application form and will be required to list their partner's name in the application.
Must attend both of the two trainings led by Duke Forest staff on Monday, July 11 from 6-8pm and Monday, July 18 from 6-8pm. Attendance at the trainings is required for all volunteers in order to participate.
Must be 18 years of age or older.
Must be able to participate in the full season: July 2022 to January 2023.
Must be able to spend an average of 1.5-2 hours per visit to your assigned route in the field and at home submitting data (you and your teammate will share this work).
Must ALWAYS conduct visits and submit data with their teammate—a volunteer who has also been approved and trained in the Forest Stewards program.
---
---