While its roads, trails, signs, and gates make the Duke Forest's existence seem solid and unchangeable, we know that what makes anything truly enduring is the network of people who care about it.
The natural world is always changing, but perhaps never so rapidly as now. The effects of climate change are undeniable. We see its impacts right here in the Duke Forest as we deal with new seasonal patterns of weather, an increasing number of invasive pests and plants, and the effects of urban development on our wildlife and habitats. The researchers, teachers, students, volunteers, donors, and all those who value this precious resource have never been more important to its future.
As we wrangle challenging questions about how we manage this land base and its storied research legacy in an uncertain future (see the 2022 Duke Forest LOG), the Forest's strength will rely on a network of support. Like the strong and interlocking roots holding firm under towering White Oaks, financial support from our community is the foundation of the Forest's resilience.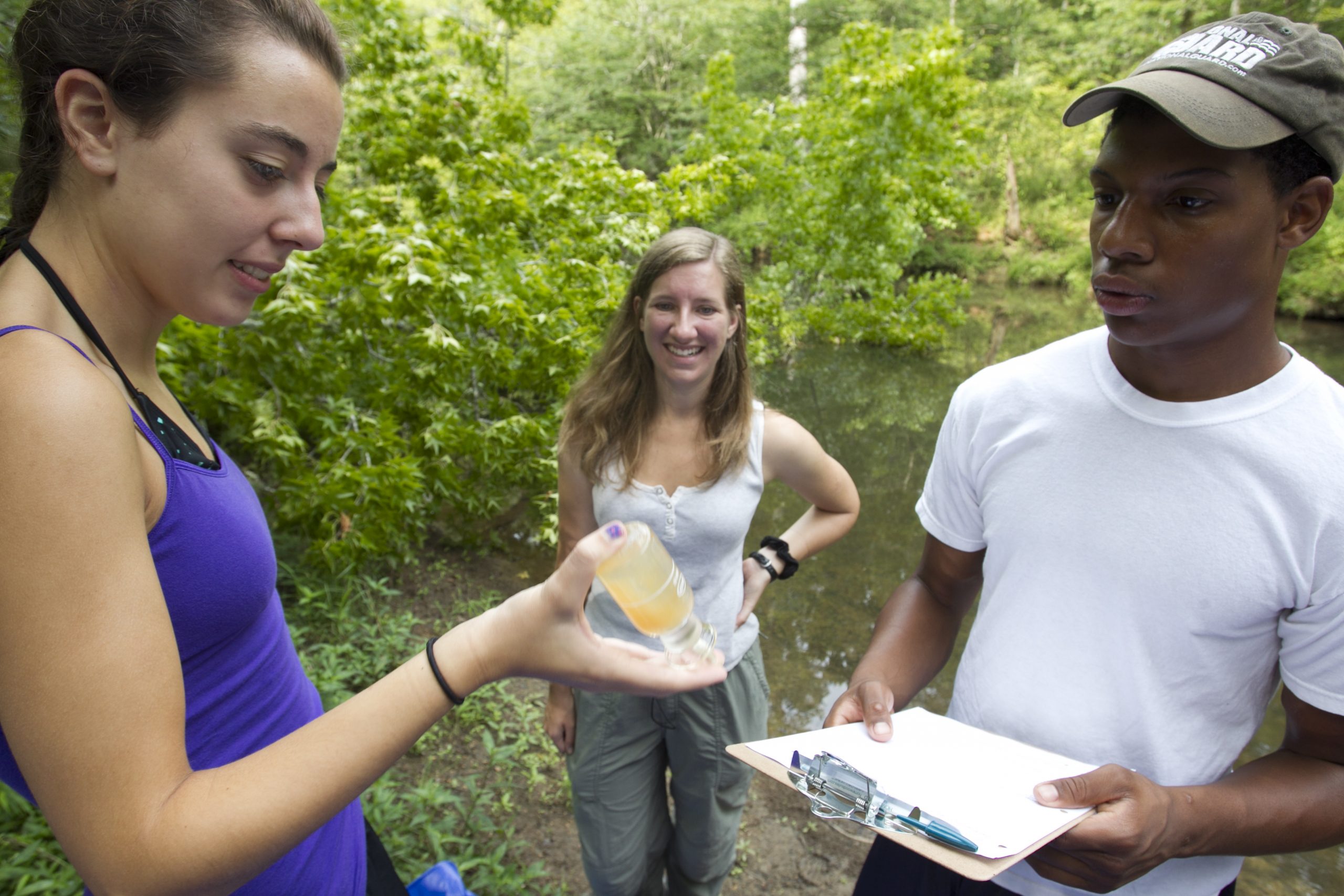 We invite you to join the network of people that root this Forest as it responds and adapts to change. Your support grows our capacity and programs that advance strategic goals across management and stewardship, teaching and research, and community engagement.
Here's to the forever Forest – for the next 90-years of the Duke Forest Teaching and Research Laboratory.
Make a one-time gift
Or make a monthly, sustaining gift
---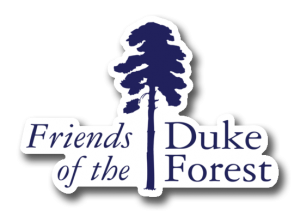 Becoming a Friend of the Duke Forest to show your dedication and love for this resource is simple: donate $50 or more annually to the Duke Forest Improvement Fund. We will send you this car sticker and send you special invitations to Duke Forest events.
---
Other ways to make a a gift:
Electronic Transfers Wire or ACH
If you are interested in this option, please let us know. We can arrange for assistance from colleagues at Giving@Duke.
Duke Employee Payroll Deduction
Set up payroll deductions in the Duke@Work portal. Type "Duke Forest" or "3992433".
Gifts by Check
You can mail your gift to the Office of Alumni and Development Records, where all charitable contributions to Duke University are processed. Please make check payable to Duke University but

add a memo and/or a clear accompanying note that the gift is for "The Duke Forest Improvement Fund (3992433)"

.

Please use the mailing addresses below:
US Mail
Express Mail
Alumni and Development Records
Duke University
Box 90581
Durham, NC 27708-0581
Phone: (919) 684-2338
Fax: (919) 684-8527
Alumni and Development Records
c/o Duke University Cashiering
114 S. Buchanan Blvd.
Bay 8 Room B-103
Durham, NC 27701
Phone: (919) 684-4245
Additional resources:
If you would like, you can Download a pledge card (PDF format) to include with your gift to Duke.
Got a question about past gifts or want to check on your Giving to Duke? Set up an account or log in here: My Giving to Duke.
Answer questions and browse resources for making various kinds of gifts to Duke: How to Give.
---
High Impact Gifts
If you feel strongly about the importance of the Duke Forest's mission and want to help ensure the Forest's health and stability as a premier teaching and research laboratory and as a network of critical ecosystems for the region, consider making a high impact gift. Some of these include:
Planned gifts – Include the Forest in your will, living trust, or as a named beneficiary of a retirement plan.
Endowments – Provide regular and guaranteed income with an endowment in your family's name.
With other major gifts – Make a gift to the Forest in combination with a gift to another area at Duke.
Donation of assets – Donate stocks, land, or vehicles to support the Duke Forest.
We work closely with colleagues at Duke Alumni Engagement and Development to ensure the process of making a substantial or legacy gift runs smoothly and is tailored to your financial planning and philanthropic goals. If you have questions, please reach out.
For questions regarding high impact gifts or supporting funding priorities and projects, please call Blake Tedder, Assistant Director of Engagement at 919-613-8631 or blake.tedder@duke.edu.