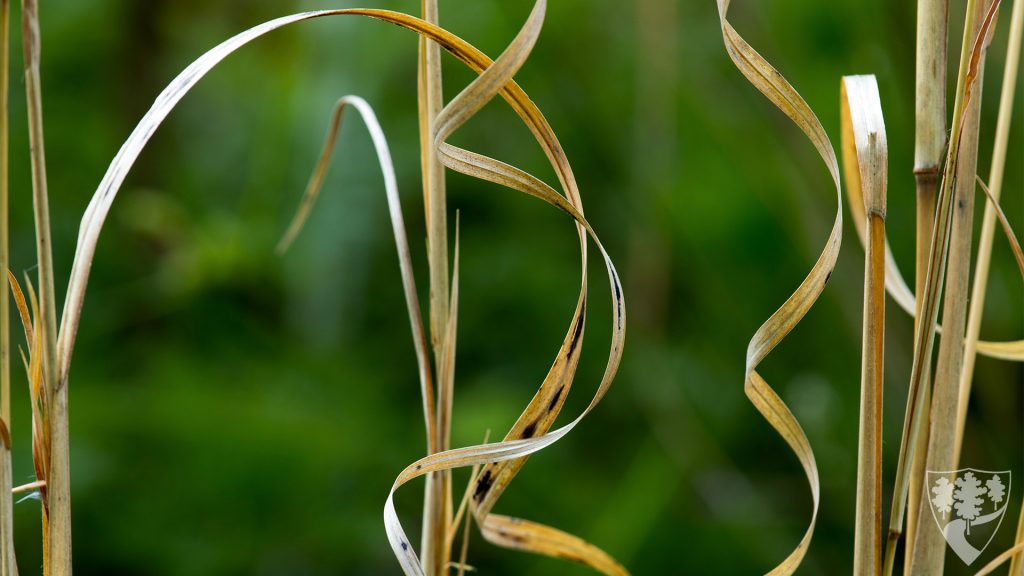 August 30, 2022
Forest greetings to the neighbors of the Duke Forest, Duke's biggest and oldest laboratory!
This year, we've added this special section to our website just for Forest neighbors so that along with the annual deer herd reduction announcement you receive, you have access to additional information about what's happening in the Duke Forest. We want you – if you're interested – to know about the wide variety of management objectives we implement across the Forest and how you can stay connected to or support that work. 
What's on this Page
Meet Our Staff
Management & Stewardship Objectives
Special Notices
Resources
Giving
Voluntary neighbor contact information
Stay Connected with the Duke Forest
---
Meet our staff
Our small but mighty team manages this incredible 7,100 acre land base on behalf of Duke University. The six of us are the core team, and on a daily basis, we facilitate teaching and research activities in the Forest, manage and steward its natural resources, and conduct community outreach and engagement. We are supplemented by occasional graduate student assistants, and, thanks to donor support, a rotating cast of two to three summer interns. You can learn more about our mission and the variety of work our small team oversees in the Duke Forest Teaching & Research Laboratory in our Strategic Plan or in the video below.
Sara Childs, Executive Director
Beverly Burgess, Administrative Assistant
Tom Craven, Forest Supervisor
Craig Hughes, Maintenance Technician
Blake Tedder, Assistant Director of Engagement
Maggie Heraty, Program Coordinator
---
Management objectives
While the weekday closure for deer management every fall may be disappointing, we want to share a bit more about why deer management is such a vital component of our management plan (an annually-updated 100+ page document), and how we take a holistic approach to managing and stewarding the Duke Forest. As our neighbors, we think you will appreciate the context.
Management of the Duke Forest is guided by a comprehensive plan that promotes the Forest's academic mission while ensuring the protection of its natural resources. The management of the Forest is certified by Preferred by Nature™ to Forest Stewardship Council® guidelines, a strict set of environmental, social, and economic standards. Duke Forest is committed to continuing support of these standards through a holistic approach to forest management. Last year, the team was recognized for our tireless work on the ground with a FSC Leadership Award.
Duke Forest Management Priorities
Promoting the teaching and research mission by facilitating a diverse array of projects and programs.
Sustainably managing resources for timber production, forest health, water quality, and wildlife habitat.
Protecting rare species, unique ecosystems, historical sites, and archaeological resources.
Providing education and outreach opportunities about natural resources and forest management.
Offering recreational and aesthetic amenities to the community.
Often times, a single management activity accomplishes multiple goals. For example, sustainable timber management promotes forest health, increases habitat diversity for wildlife, demonstrates renewable resource, and protects water quality while also generating funds that help sustain forest operations. Wildlife management efforts like the deer herd reduction program also result in multiple benefits for forest health, as well as the teaching, research, and community engagement goals of the Duke Forest. These include:
Promoting a deer population that is healthy in size and distribution, which among other things can reduce the spread of tick-borne disease to humans and reduce deer-vehicle collisions.
Protecting plants, shrubs, and tree seedlings from overabundant deer browse, which promotes plant diversity, protects forest regeneration, and sustains wildlife habitats.
Overall, management of the Duke Forest aims to maximize a wide variety of benefits that are available not only to Duke University, but also to the broader academic and public community.
Here's a snapshot of Duke Forest's upcoming management activities:
---
Special Notices
Annual Deer Herd Reduction Announcement
From September 26, 2022 through December 16, 2022, the following divisions of the Duke Forest will be closed to all public access Monday through Friday: Durham Division | Korstian Division | Blackwood Division. Read the announcement to learn more.
Christmas Trees and Yard Waste
Our field team asked us if we could let our neighbors know about the problems created by the disposal of yard waste, especially Christmas trees, in the Duke Forest. This waste ends up blocking and damming culverts, which causes erosion upstream and throughout the watershed during high water events. It also spreads non-native, invasive plant species, and some of these such as Fig Buttercup, critically threaten the health of our forests and take an inordinate amount of time, money, and resources to beat back every year.
Please help us spread the word: properly dispose of trees and all yard waste on your own property or at municipal composting facilities—not in the Duke Forest! Thank you for your understanding of this serious issue.
Annual Gathering
Please save the date for the Duke Forest Annual Gathering on the evening on Thursday, November 17, 2022. This event is an opportunity to give the community an update on the teaching, research, and management activities happening in the Forest. It is a great time to learn about the research forest in your backyard and meet the team managing it. We anticipate having an in-person and virtual option this year. Stay tuned to our e-LOG newsletter for more information.
Recreation Survey
If you use the Duke Forest for recreational activities like running, walking, hiking, biking on gravel roads, etc., please take a moment to complete our ongoing decadal Recreation Survey. This survey will help us understand and better manage recreation on the Duke Forest, while maintaining our focus on the primary mission of teaching, research, and stewardship. Since the pandemic began, we have posted new signage, repainted "blue dot" trail blazes on authorized trails, clarified our regulations, and created downloadable digital maps.
---
Resources
Request to download our digital recreation maps, which are the official version of the roads and foot trails available for public recreational use.
Read our Strategic Plan and learn about all of our teaching, research, stewardship, and community engagement objectives.
---
Giving
Become a Friend of the Duke Forest with a gift of $50+. Learn more.
Sustaining Gifts – Make a monthly sustaining gift to support our work. Are you a Duke employee? Payroll deductions are as easy as it gets. Learn more at the bottom of our Giving Opportunities page.
Enduring Gifts – We know that for many of you, having this incredible land base in your back yard might is deeply meaningful to you and your family. If you would like to talk about how you can make a legacy gift to steward this land base for the next generation, please contact Assistant Director of Engagement Blake Tedder at blake.tedder@duke.edu or 919-613-8631.
---
Voluntary neighbor contact Information
If you share a boundary with the Duke Forest, you can use this form to make sure we have your correct contact information on file. Reasons this might be helpful are:
If we need to get in touch with you about an adjacent management activity.
If we notice a property issue.
If we send out neighbor-only communications (very rarely).
---
Stay connected with the Duke Forest
This Forest is always brimming with activity—from researchers installing equipment to collect data, to middle school students discovering the wide variety of life in our streams, to Duke Forest staff monitoring and maintaining nearly every square foot of ground. As a neighbor, it might be fun and helpful to keep up with Duke Forest happenings. Here are some options:
Subscribe to our e-LOG newsletter (monthly)
Subscribe to our annual report The Duke Forest LOG (hardcopy or digital)
Become a Friend of the Duke Forest and be automatically subscribed to both of the above.
Check our website dukeforest.duke.edu regularly for important announcements, often displayed as a banner on top of page.
Contact us if you have questions or observations
E-mail: dukeforest@duke.edu
Phone: (919) 613-8013