Only happening once a year each April, 150 runners gather in woods near Durham for an incredible running experience through the teaching and research laboratory known as Duke Forest. Taking an accessible and fun, 5k course known that is one of the most scenic runs or walks in the area.
On this special10th anniversary of the Pine Cone Pacer: The Duke Forest 5K we will celebrate 10 years of running in this race and supporting the mission of the Duke Forest–the living laboratory in your backyard. We will have music and a breakfast food truck to greet runners as they return. We encourage everyone to bring their friends and families to enjoy an extended morning in the Duke Forest and help us celebrate 10 years of fun.
Six overall prizes and eight age division prizes are awarded. Every racer will receive a registration bag filled with goodies, and numerous prizes will be raffled off. No one walks away empty-handed! Are you up for the challenge and the fun?!
Registration link will go live HERE on February 4th!
2019 Race Info
Registration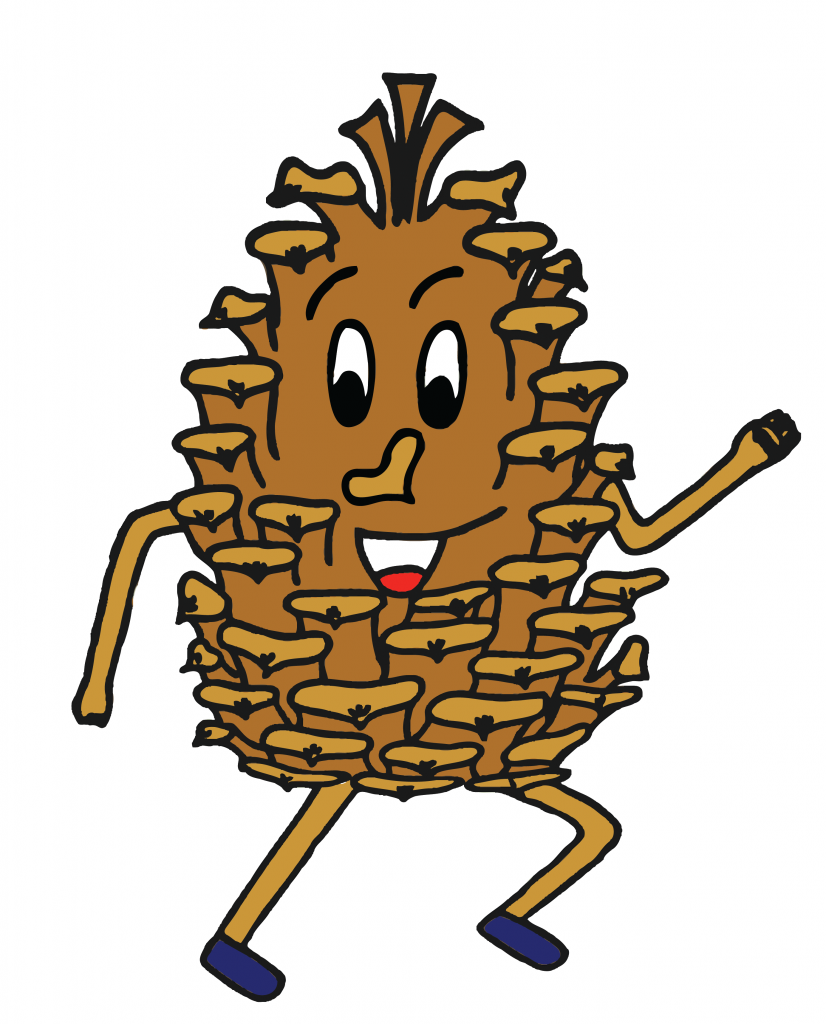 Registration opens on February 4th on this page. Pre-registration (closed as of 4/3) is $25 and guarantees you a freshly designed, properly sized T-shirt! Pre-registration closes at the end of the day on Monday, April 1st. Day-of registration is $35 but we expect to sell all 150 registrations before the race. Please check this website the night before the race. If you do not have a spot, we still encourage you to come out and celebrate with us after! Please note that T-shirts and sizes cannot be guaranteed for Day of Registrants.
Race Details
Date: Saturday, April 13th, 2019
Check-In & Day-of Registrations Opens: 7:15 AM
Check-In & Day-of Registration Closes: 7:45 AM
Race Starts: 8:00 AM
Directions and Parking
The Pine Cone Pacer will take place in the Durham Division of the Duke Forest, located just off of NC-751. Check-in and race start occurs inside Gate 12 (Google Map link). The finish line is located inside the adjacent Gate F, which visitors can access via a flagged, walking trail that connects the Gate 12 road to the Gate F picnic site.
From Duke's West Campus:
Head west on Cameron Blvd/NC-751 toward Hwy 15-501.
Travel straight thru the roundabout at (Old) Erwin Road.
From this point, Gate 12 will be ~3 miles on your left, where transmission lines cross the road.
If you reach Hillsborough Rd, you have gone too far; look for Duke Forest event signs!
Please park inside Gate 12 until full, and then park along Hwy 751 as directed by Duke Forest Staff.
Route
The Pine Cone Pacer is a beautiful and challenging 5 kilometer (3.1 mi) run through the Duke Forest. Though many runners will be running to try to match their best time, many of our runners and walkers will choose to take it slow and enjoy the many landscapes of our Durham Division.
Runners begin on the Longleaf Loop, starting inside Gate 12 by one of the original stands of Longleaf Pine (North Carolina's state tree) planted by the first Duke Forest Director Clarence Korstian. The trail rounds a bend and ascends gradually into a beautiful hardwood forest and the Couch Mountain Significant Natural Area. After descending, runners will emerge from Gate 11 and run South along Hwy 751. They will be assisted across the road by police officers and enter the Forest again through Gate 10.
Here, runners begin the Loblolly Loop which is flat, relatively wide and dominated by the tall, swaying Loblolly Pines. Runners will pass the entrance to the off-limits mesocosm research site on the left, where countless open air studies of water quality and the effects of environmental pollutants have taken place. They will pass fields in various stages of secondary forest succession before rounding the bend back toward Hwy 751.
The last stretch is again South along the side of Hwy 751. Runners will cross the road aided by police to the entrance of Gate F. The finish line is just by our shelter down this short road, where you will be met friends and neighbors and music and snacks.
All runners will be timed according to their bib number thanks to our friends from Carolina Godiva Track Club. It is important to arrive early and ensure you bibbed up, stretched out, and ready to "run the cones". Note: for those very serious about their times, there may be momentary delays at the crossings of 751 for safety from oncoming traffic.
A Special Invitation to Duke Alumni
Duke Alumni, we plan the Pine Cone Pacer every year on Reunion weekend so that you can enjoy a fun opportunity to get out in your Forest while your back visiting your alma mater. Please join us and celebrate the Duke Forest, one of the coolest parts of the Duke experience. Please register online through this site. While registration for the Pine Cone Pacer: the Duke Forest 5k is not part of your Reunion Weekend fees, it will be a highlight of your trip back home to Duke!
Donation
Can't make it to the 2019 race, but want to contribute to our Improvement Fund? Maybe you can make it out to the race, but are inspired to be a part of the legacy of the Duke Forest. Please consider making a tax-deductible donation online.



or download, complete, and mail in this form.
---
Sending a big thanks to our 2019 T-shirt sponsors:

Also, a special thanks to our prize and gift sponsors:
---
Previous Race Information
❯ 2018
❯ 2017
❯ 2015
❯ 2014