---
COVID-19 Precautions Update: In accordance with CDC and state of NC guidelines regarding outdoor activities and spread of the coronavirus, Duke University no longer requires masks to be worn outdoors except in crowded areas or where social distancing is not possible. Adequate spacing (at least six feet of social distancing) should still be given AT ALL TIMES to other visitors of the Duke Forest and of Duke University's Al Buehler Trail. See Duke's latest update from May 3rd by clicking below.
---
The Duke Forest is owned and managed by Duke University. It consists of over 7,000 acres of forested land and open fields in Durham, Orange, and Alamance counties. It has been managed for teaching and research purposes since 1931.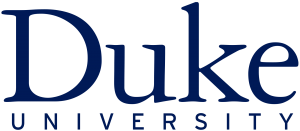 The mission of the Duke Forest is to facilitate research that addresses fundamental and applied questions across a variety of disciplines and to aid in the instruction of all students in their pursuit of knowledge, especially regarding the stewardship of our natural resources.
Management of the Forest is guided by a comprehensive plan that promotes the Forest's academic mission while ensuring the protection of its natural resources. The Duke Forest also provides education and outreach through tours and volunteer events and serves as an outdoor recreation destination for the local community.