The Duke Forest is owned and managed by Duke University. It consists of over 7,000 acres of forested land and open fields in Durham, Orange, and Alamance counties. It has been managed for teaching and research purposes since 1931.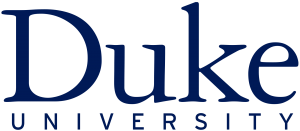 The mission of the Duke Forest is to facilitate research that addresses fundamental and applied questions across a variety of disciplines and to aid in the instruction of all students in their pursuit of knowledge, especially regarding the stewardship of our natural resources.
Management of the Forest is guided by a comprehensive plan that promotes the Forest's academic mission while ensuring the protection of its natural resources. The Duke Forest also provides education and outreach through tours and volunteer events and offers nature-based recreation opportunities that do not conflict with its mission and management.