To close out the 2019 calendar year, Duke Forest wants to engage our Forest neighbors, friends, and community members, who know that the Duke Forest is more than just the woods. Through this end of year campaign, we hope you will help share the Duke Forest with others by sharing your gift today.
The Duke Forest is…
An outdoor classroom and living laboratory
…inviting students and teachers of all ages, disciplines, and backgrounds.
A responsibly-managed working forest
…demonstrating renewable resource extraction and best management practices.
A bastion of diverse habitats
…protecting plants, wildlife, and ecosystem services.
An environmental education and outreach tool
…offering opportunities to learn about natural resources and forest management.
An aesthetic and recreational resource
…alleviating our collective nature deficit disorder.
The Duke Forest is more than just the woods. It is Duke University's largest and oldest teaching and research laboratory, and it offers a wide range of benefits to a diverse audience.
A different kind of forest, a different kind of support.
Our best supporters are people like you who take the time to learn about the Forest and endeavor to understand its many gifts. Together, we can broaden the reach of its mission and the quality of its resources for teaching, research, conservation, and community engagement.
Share the gift of Duke Forest history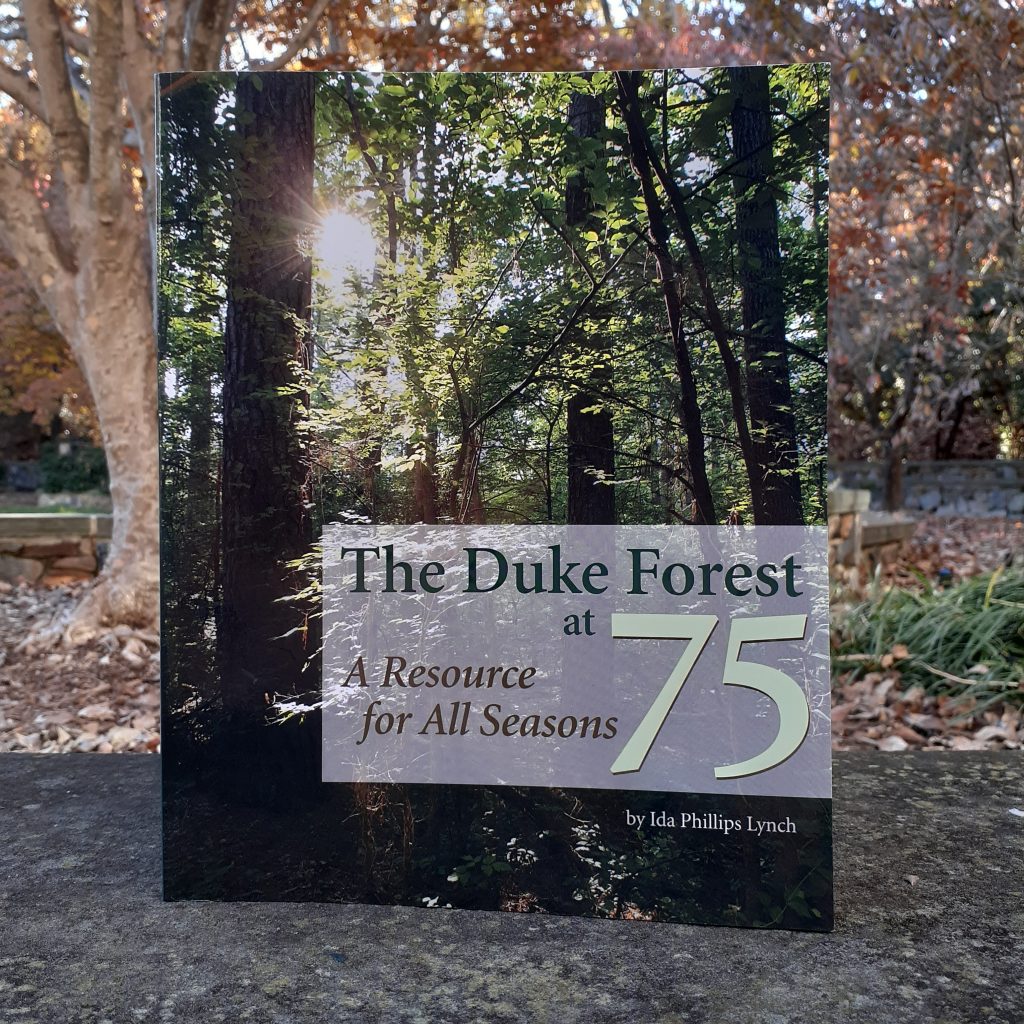 For every gift of $100 or more through December 31st, we will mail a paperback copy of The Duke Forest at 75: A Resource for All Seasons book to a friend or family member (details below).
With whom will you share the gift of the Duke Forest this year?
---
For questions regarding additional giving opportunities, please call Blake Tedder, Community and Engagement Coordinator at 919-613-8631 or blake.tedder@duke.edu.